A celebration of BAA award artists
Richard Starzak
{"autoplay":"true","autoplay_speed":"5000","speed":"300","arrows":"true","dots":"true","rtl":"false"}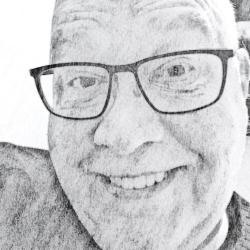 Richard Starzak has been working in animation for 36 years and still looking for a proper job. Directing highlights include short film Ident (1986) 2 x13 series of Rex the Runt (1999-2003) Robbie the Reindeer (2000)  2×13 episodes of Creature Comforts (2003) Developing Shaun the Sheep into a series, 2006 onwards, Shaun the Sheep: The Movie (2015) and Shaun the Sheep: Farmageddon 2018.
What is your favourite British animation of all time?
My favourite British Animation still is 'Street of Crocodiles'. Still very affecting, as I had dreams like that at the time. 
What's the best thing about working in the industry?
The best thing about working in the Animation industry is not having to wear a suit. Something that filled me with dread, and seemed inevitable, as I was growing up. Shaun the Sheep has been incredibly satisfying, as I had the chance to pursue my love of silent comedy and slapstick.
Share this post