A celebration of BAA award artists
Toshiharu Mizutani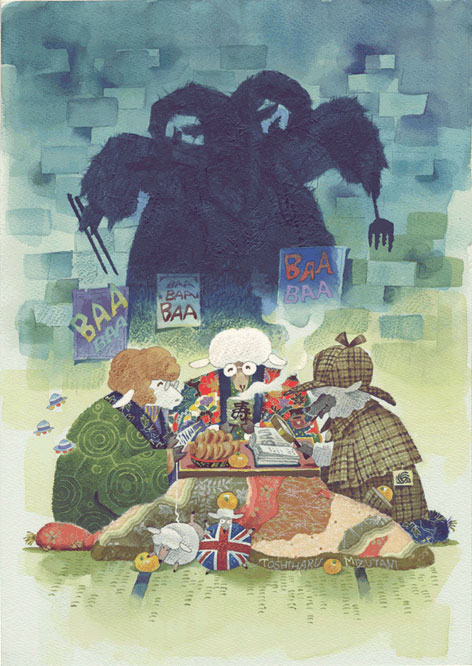 {"autoplay":"true","autoplay_speed":"5000","speed":"300","arrows":"true","dots":"true","rtl":"false"}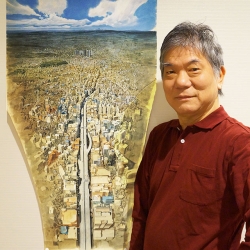 1972 – 1983:  Worked  for Kobayashi Productions on mostly domestic shows, such as "Lupin the Third:  The Castle of Cagliostro " and "The Rose of Versailles" (art director).
1983 – 1997:  Established a new studio called Studio Fuga and worked on "Akira" as art director.  Also worked on Disney shows such as "Winnie the Pooh"  and "Duck Tales" series.
1997 – Present:  Establised another new studio called Moon Flower and worked on a variety of productions including:  "Hunchback of Notre Dame 2", "101 Dalmatians 2", "The Piglet Movie", "Anpanman Movie", "Super Robot Monkey Team Hyperforce Go", "Rainbow Magic" and "Shimajiro" as art director, layout artist and background painter.  
What is your favourite British animation of all time?
 Shaun the Sheep and Watership Down (1978)
What's the best thing about working in the industry?
I get to travel to countries and places I have never visited before for so-called "investigation" of locations for new productions.  It is important to dive into the productions' worlds, whether it is in the past, future or imaginary.  I watch all kinds of films and enjoy photos and paintings to achieve it.  And that is the fun part!
Provide a quirky quote or comment
British animation  features a lot of animal characters.  It is stylish and humorous.  In 2010, I tried to think up all kinds of sheep motifs and expressed them in drawings for BAA.  I actually burst out laughing to one of my own ideas in the middle of the night.  I really enjoyed those moments.  What I had in mind then was:  Britain, sheep, crop circles and Jack the Ripper.  I hope BAA will continued to be loved by all the people in the world and attract even more attention in the future.
Share this post