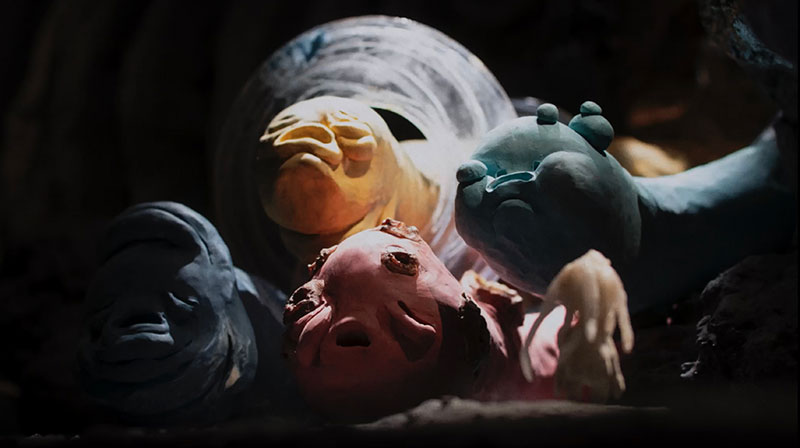 O Black Hole!
Year : 2022
Winning Category : Best Post Graduate Film
Director: Renee Zhan and Producer: Jesse Romain
All the shortlisted films used animation to visualise our inner lives and express feeling and emotion in ways that no other media can. But no other film dared to go as big and bold – as deep and cosmic – as this one. From the "O" of the title to the final, breath-taking moments of this film, O Black Hole! is crammed with creative wit. Despite the scope, complexity and epic nature of the story, every second of the film is full of handcrafted detail – so there is always a sense of intimacy and humanity. Watching O Black Hole! is a mind-boggling, cathartic and – ultimately – joyous experience. A truly great film.
Awarded prize artwork by Shay Hamias