Public Choice Award Screenings 2020
Registrations have closed.
Public Choice Award Screenings 2020
4398
4398 people viewed this event.
Public Choice Programme 1: image from 'Honour Wave' music video by Greg McLeod
The BAAs are back in town.
A chance for the public to vote on their favourite British short animation film and animated music video.
The three BAA Public Choice programmes consist of a selection of outstanding short films and music videos from the entries to the British Animation Awards 2020.
The programmes are screened at a number of venues throughout the UK where audiences vote for their favourites.
The short film and music video with the highest overall rating receives the coveted 'Public Choice Award' at the BAA ceremony on March 12th 2020 at the BFI South Bank, London.
"It's the wool of the people!"
For enquiries contact here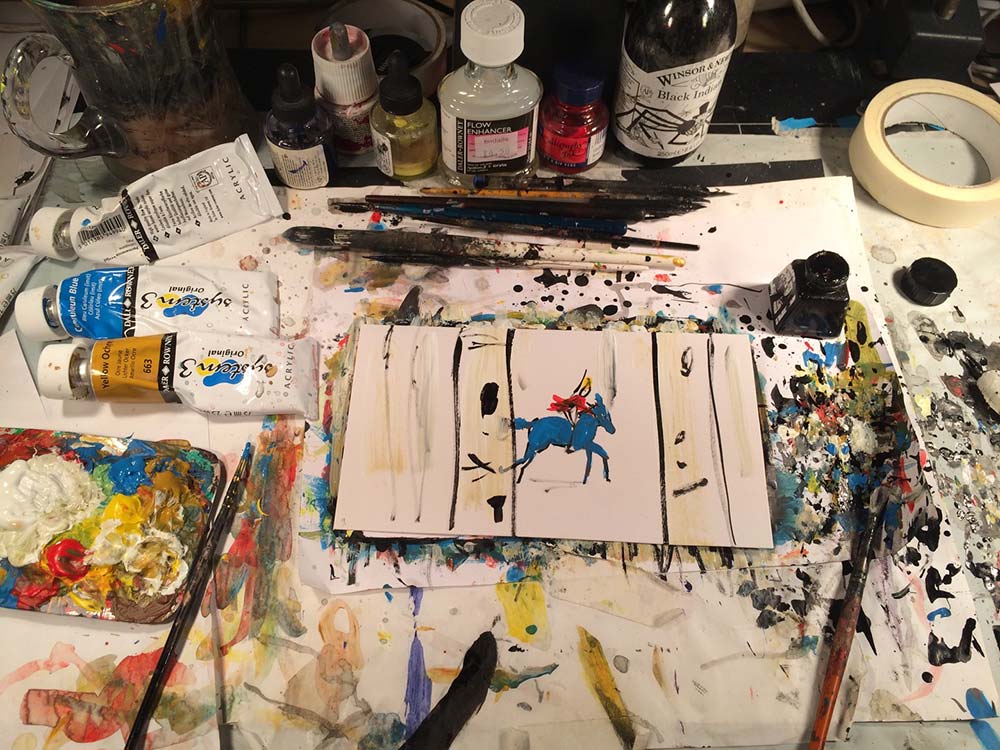 Venues, dates and times:
City/Town
Venue
Dates
Prog 1
Dates
Prog 2
Dates
Prog 3
London
Regent
St. Cinema 0207 911 5050 307 Regent Street, London, W1B 2HW
https://www.regentstreetcinema.com/
4th
Feb at 6:30pm
11th
Feb
12th
feb
Falmouth
Falmouth
University
15-Jan
22-Jan
29-Jan
Manchester
HOME
2 Tony Wilson Pl, Manchester M15 4FN
13-Feb
16-Feb
17-Feb
Cardiff
University
of South Wales
20th
Jan
27th
Jan
3rd
Feb
Farnham
University
for the Creative Arts (UCA) Farnham, Falkner Rd, Farnham GU9 7DS
13-Jan
20-Jan
27-Jan
Staffordshire
Staffordshire
University, College Road, Stoke-on-Trent. ST4 2DE
27th
Jan 2pm Ashley Building LT001
28th
Jan 2pm Ashley Building LT001
29th
Jan 2pm Flaxman Film Theatre
London
University of Westminster, Harrow campus, Watford Rd, Northwick Park Roundabout, Harrow HA1
3rd Feb 2pm
10th Feb 2pm
Ormskirk
Edge
Hill University – Arts Centre
22nd
Jan 4pm
29th
Jan 4pm
5th
Feb 4pm
Bristol
free
event organised by University of the West of England UWE. at Hen &
Chicken Bedminster, Bristol
23
Jan x3 6pm
Birmingham
The
Mocking Bird Cinema, Gibb St, Birmingham B9 4AA
03-Feb
11-Feb
17-Feb
Derby
University
of Derby, Marketon Street Campus
29th
January, 3pm
5th
Feb, 3pm
12th
Feb 3pm
Nottingham
Nottingham Trent University
5th Feb
7th Feb
12th Feb
London
Central
St Martins College
Norwich
Norwich
University of the Arts, Francis House, 3-7 Redwell Street, Norwich NR2 4SN
11th
Feb 13:30
12th
Feb 13:30
13th
Feb 12:00
Gloucester
University
of Gloucestershire in the Screening Room TC104, Park Campus, University Of
Gloucestershire.
15th
Jan 12:00 PM
15th
Jan 2:00 PM
15th
Jan 4:00PM
Middlesborough
Teeside University, The Crypt, Middlesborough Town Hall, Albert Rd, Middlesbrough TS1 2QJ
4 Feb 6:30pm
6 Feb 6:30pm
13 Feb 6:30pm
Plymouth
Plymouth University, Jill Craigie Cinema, University of Plymouth, Drake Circus, Plymouth, PL4 8AA
16th
Jan 7pm
28th Jan
7pm
11th Feb
7pm
Bournemouth
Arts
University Bournemouth, Wallisdown, Poole BH12 5HH – lecture Theatre AO25
3rd
Feb 5-8pm
5th
Feb 5-8pm
7th
Feb 5-8pm